Name
Famous Stars and Straps
Męskie T-Shirty DTDT99 in czarny
Our model is wearing size L on this picture and is 1,85 m tall and weighs 84 kg.
bezpłatna wymiana
30sto dniowe prawo zwrotu
Gwarancja najniższych cen
Famous Stars and Straps Męskie T-Shirty DTDT99 in czarny
Czarna koszulka z Famous Stars And Straps
Załoga szyi
Broszura z przodu
Logo nadruk na prawym rękawie
wygodne dopasowanie

Marka: Famous Stars And Straps
Kat. T-Shirt
Kolor: czarny / biały
Materiał: 100% bawełna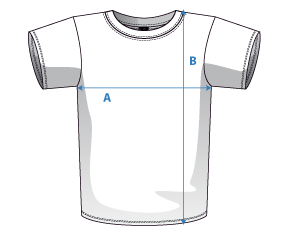 Artykuł jest normalny.
Rozmiar:
L
A Obwód klatki piersi... 54 cm
B Długość środkowa... 77 cm

Model na ilustracji nosi rozmiar L i ma następujace wymiary:
(1)

Chest measurement: 97 cm

(2)

Waist measurement: 77 cm

(3)

Hip measurement: 97 cm

(4)

Wysokość: 1,85 m
Ważne: Wymiary biustu, talii, bioder i długości nogawek uzależnione są od producenta i jego tabeli rozmiarów. Ogólne dane nigdy nie odpowiadają w 100 % faktycznym wymiarom!